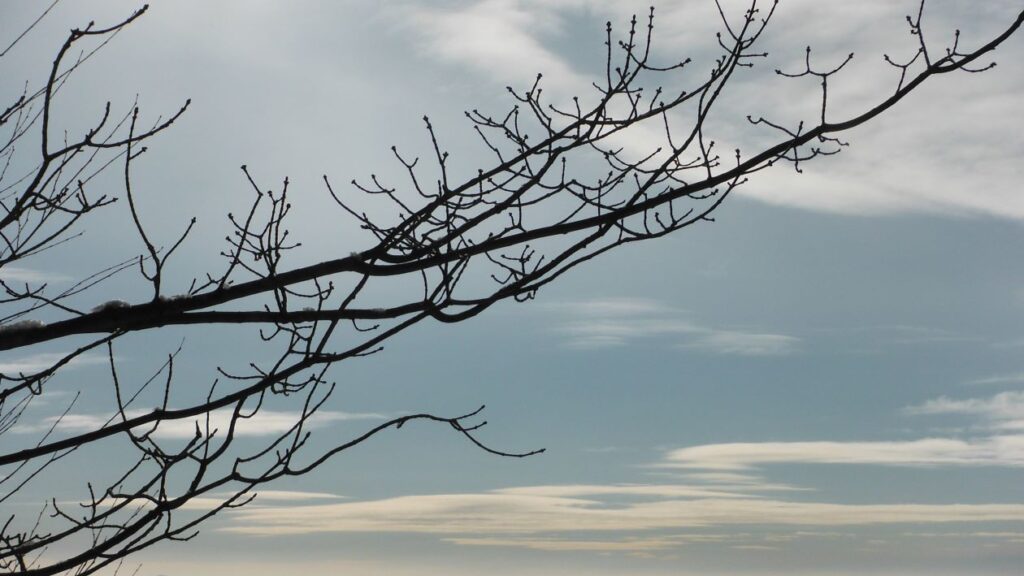 The season's low light nudges the energy of all living things inward.
In the quiet, I'm reckoning with my relationships to screens, humans, beings other than humans, and information. I'm engaged in training that will add tools my work as a coach and facilitator. It's all about connection.
Oh, Technology!
Our devices have a wonderful side. We don't have to puzzle over how long it takes to drive from Barre to Barton or guess what the best spices to add to chicken soup are. The answers to these questions lie at our fingertips. All day we're offered convenience in our scheduling, finances, and shopping.
And we connect with others. In the past month, I've had conversations with millennials, boomers, and those of ages in between in several U.S. states, Pakistan, and Trinidad. Alongside that, quips and reminders fly back and forth by text.
But Americans spend an average of eleven hours a day looking at screens. We move from these inquiries and conversations to dull entertainment. Staring into bright artificial light, we work, connect, explore, and we numb. We scroll because it engages us; it feels like we're doing something.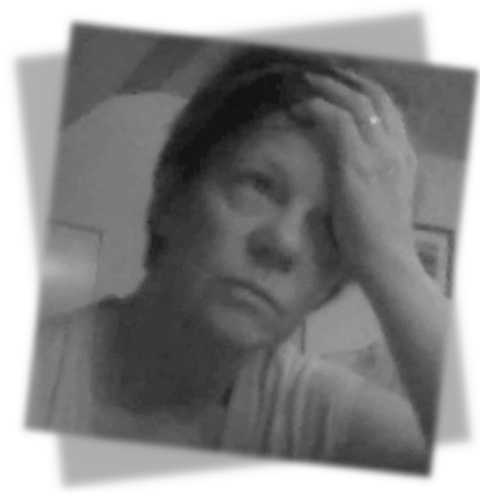 But as we go, we expose ourselves to
distorted realities propelled by social media
a constant outpouring of bad news and
overwhelming amounts of information.
All this is shown to us against the backdrop of our climate emergency and worldwide political turmoil; it's no wonder we live with some mix of
fatigue, brain fog, anxiety, loneliness, unrealistic expectations, impatience, shortened attention spans and insomnia.
It's Disconnection
Despite our connections online, we are distanced from our own selves and from the people and things right around us. In this state, we struggle to live up to societal norms, grapple with our own shifting circumstances, and take short cuts in relationships with family and friends. We repeatedly seek fast solutions that negate our well-being.
Meanwhile, grounding, truth, and joy await. They may, in fact, be just outside the door.
Connection with nature offers refreshment, fascination, and awe. Perspective, delight, and inspiration.
My Adventures: From Grand to Small
I've stood on cliffs thousands of feet high, walked miles without shade in the desert, swam in frigid glacial lakes. These are amazing and empowering adventures that I'll remember for all my days. I plan for more.
I've hiked every foot of the Long Trail and have meandered for miles on hills in the town where I live. Wide views, woods, and open spaces expand my vision. Glimpses of wonderful yards and gardens enliven my senses.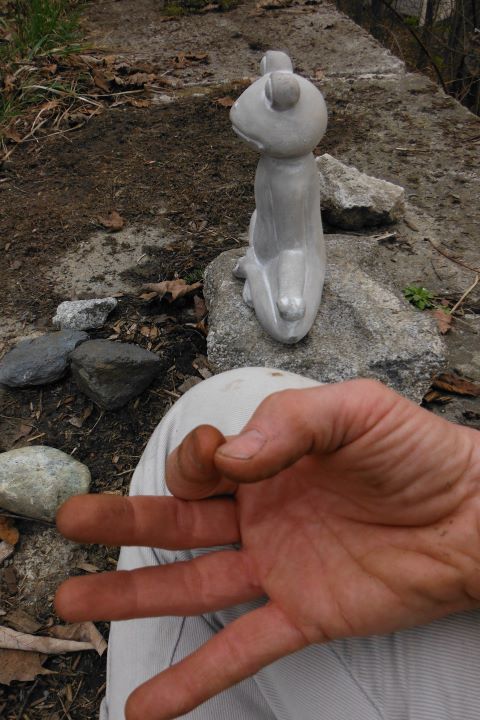 I've found delight in my own backyard. This space has held every emotion, rekindled joy, and served as creative outlet. This ground holds me as I gaze at clouds and thrills me repeatedly with what springs forth.
I've kept a few houseplants alive for decades.
But you don't need to do—or have—any of those things to find a connection with nature.
What is Living Near You?
Scratch a cat around the ears. Gaze at the sky, whether you are inside or out. Listen to the birds or the wind. Plant some bulbs or herbs for your windowsill. Smell the soil as you do this. Light a real candle and watch the flame. Breathe. Lengthen the exhale. Experience that. Remember you are nature.
Even these simple acts can lower cortisol levels (cortisol is "the stress hormone"), blood pressure, and heart rate.
This reach to the larger than human world calms our shattered nervous systems. Used consistently, we begin to find life force. It is from this space we can let go of overwhelm; it is in this state that our path to a preferred future might arise in our hearts and minds. Connection to nature puts us in the resourced place the world so sorely needs—a place from which we can shine our light.
In this here and now, how might you begin?
---
Susan McDowell is a certified Whole Person Coach based in Central Vermont. She is working toward certification as a Mindful Outdoor Guide … Stay tuned!